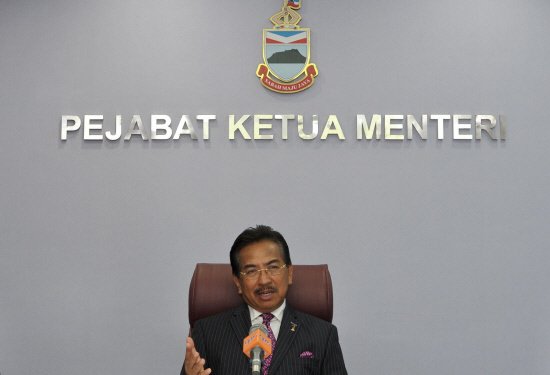 KOTA KINABALU: The Sabah Security Working Committee (JKKN) has decided to reopen the Eastern Sabah Security Zone (ESSZone) for commercial activities effective Feb 1.
Sabah Chief Minister Datuk Seri Musa Aman said the JKKN meeting, which he chaired today, also agreed to allow the Customs, Immigration, Quarantine and Security (CIQS) Complex in Kudat to resume operations for the route to Palawan, Southern Philippines on the same date.
"However, all commercial activities, namely transshipment and normal trade must adhere to the Transshipment Activity Improvement Fixed Operating Regulations issued by the Sabah JKKN.
"On the other hand, Kudat CIQS will operate by observing its standard operating procedures as guidelines for all agencies and relevant parties," he said in a statement here today.
Musa also said all trade activities involving Indonesian sea products by the fishermen or the coalition of Tawau Fishermen's Association was now status quo but the landings of the products must be done at jetties or legal locations as coordinated by the Fisheries Department.
"On the ban of pump boats, JKKN decided that the ruling would continue to take effect on status quo which means the use and its ownership are only allowed for Malaysian citizens. Stern action will be taken against non-citizens," he added. — Bernama
(The Eastern Sabah Security Zone (ESSZONE) is a security zone in the Malaysian state of Sabah that was launched by the Malaysian Prime Minister, Najib Razak on 25 March 2013 following the persistent attacks by Abu Sayaff pirates and militants from the southern Philippines that occurred in the eastern part of Sabah especially after the 2013 Lahad Datu standoff.
[1] It includes the districts of Kudat, Kota Marudu, Pitas, Beluran, Sandakan, Kinabatangan, Lahad Datu, Kunak, Semporna and Tawau.
[2] The Eastern Sabah Security Command (ESSCOM) is the main enforcement authority for ESSZONE, chaired by Datuk Seri Musa Aman.)